The boats are launched and now it is time to start thinking about Sailpast 2016.  This year the event will start the clubs 50th season and to honor that we will be going a little more formal.  There will be a blessing of the fleet and the events colour scheme will be navy and blue.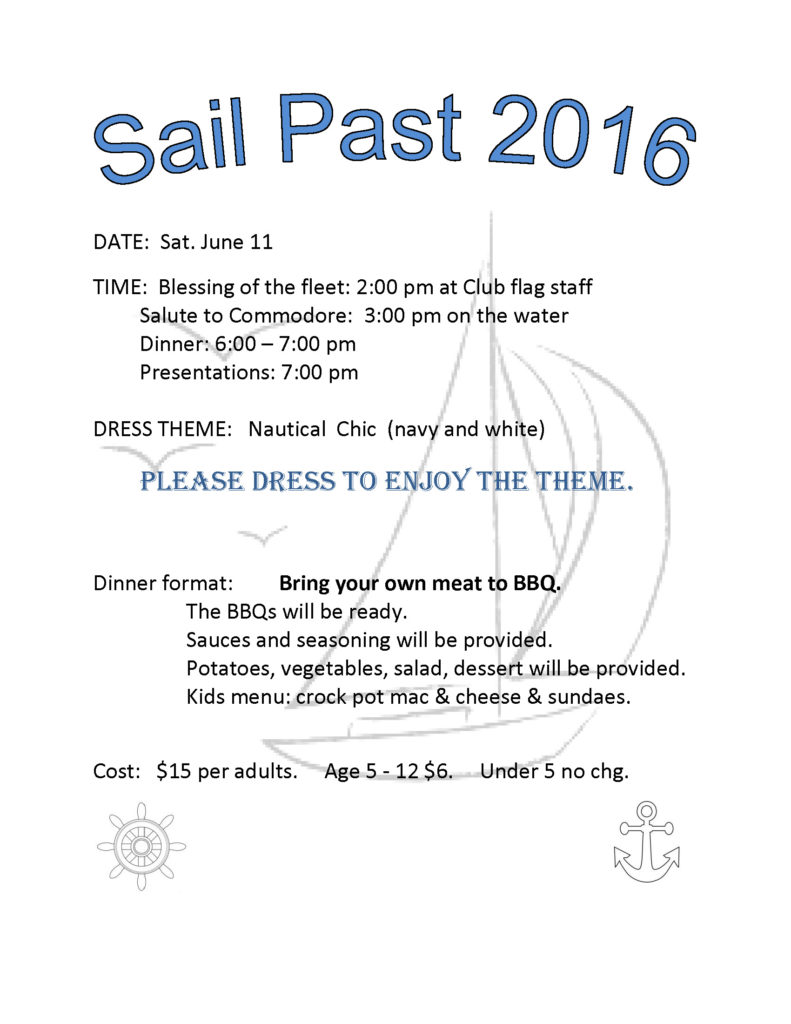 The committee of Bob and Patty H, Don and Dianne S, Allan and Mandy D., and Tim and Tina D have been hard at work organizing the dinner. Herb H is organizing the entertainment portion of the event, so who knows what will happen.  Vice Commodore Fred W is organizing the on water portion of the event so be on the lookout for your sailing orders.
The sign up sheet is now on the counter in the club house.  To help with the food preparation, please sign up as soon as you can.
This promises to be a great event so be sure to invite all your friends and family to attend.