Club Officers
| | | |
| --- | --- | --- |
| Paavo Kivisto | Commodore | |
| Brad Chapman | Vice Commodore | |
| Cheryl Goodchild | Secretary | |
| Lorraine Stratton | Treasurer | |
---
THE SHORT HISTORY OF PRESQU'ILE YACHT CLUB
The Presqu'ile Yacht Club was organized in the early forties by the sailing families owning summer cottages on Presqu'ile Point. At that time, most of the boats in the club were 16' to 18' dinghies. The old trophies, in possession of the present club, indicate sailboat racing activity in the years 1942 to 1950. In the early fifties, however, the activity ceased and the club became dormant.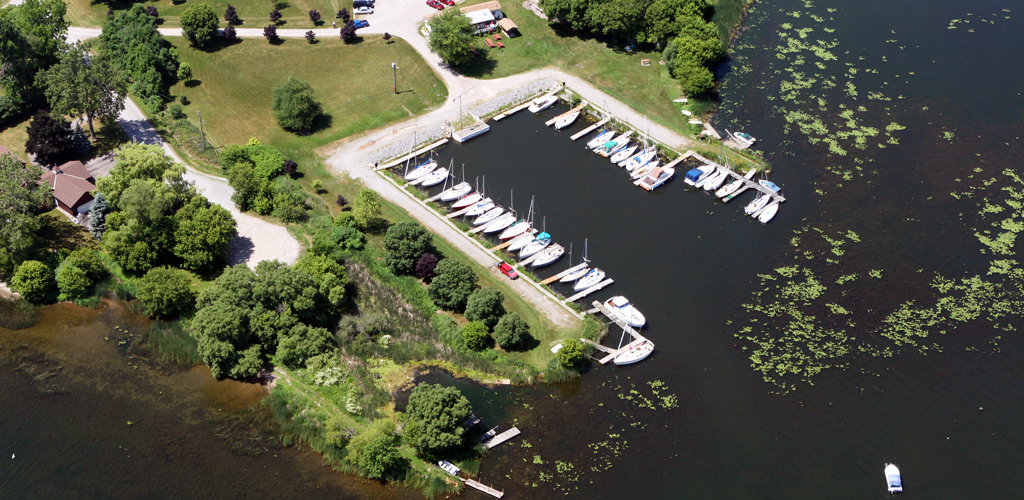 In the early sixties a new breed of sailors appeared on the Presqu'ile Bay.
In 1966, with the initiative primarily of the sailors owning cottages in the Gosport area of the town of Brighton, The Presqu'ile Yacht Club was reconstituted and Bob McEwen was elected as the first commodore of the this new club. The fleet of the club consisted mostly of dinghies and boats of up to 20' long. The club held weekly races and season inaugural and sea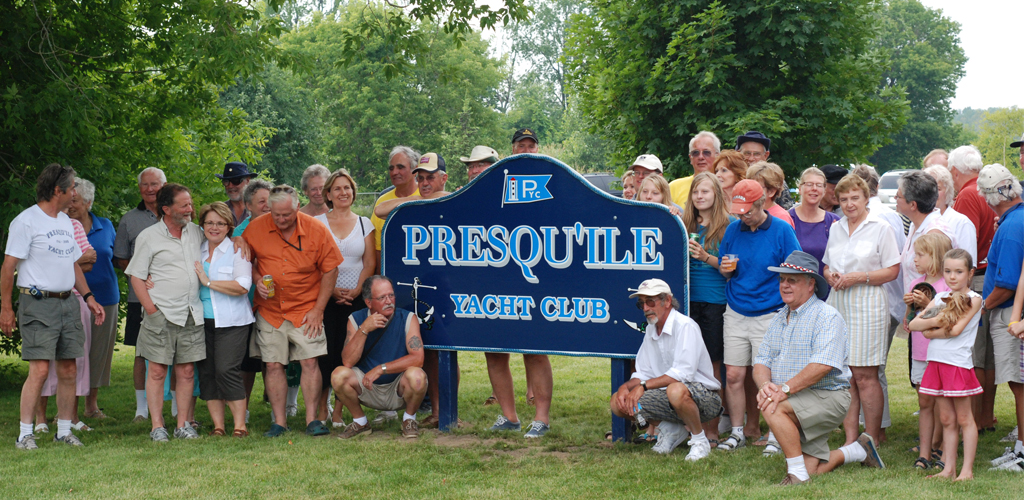 son closing dances in the Brighton Legion. The club meetings were held in one of club members cottages.
In the early seventies, most of the boaters of the then Pearsall Marina joined the club. Over time, the club's fleet changed from dinghies to mostly cruising boats. During this time, the club started seriously looking for a waterfront property to buy. In 1976, the Presqu'ile Yacht Club bought a property of approximately three acres at the east end of Price Street in the Gosport area of the town of Brighton where the Club resides to this day.
The harbor was excavated, the docks were built, and a 66' trailer bought for a club house and a de-masting crane was installed. All work, with the exception of the excavation, was done by the labour of the club members.
In 1981, the club was officially incorporated as a non profit organization and at this time also, the harbour excavation was enlarged to accommodate more boats.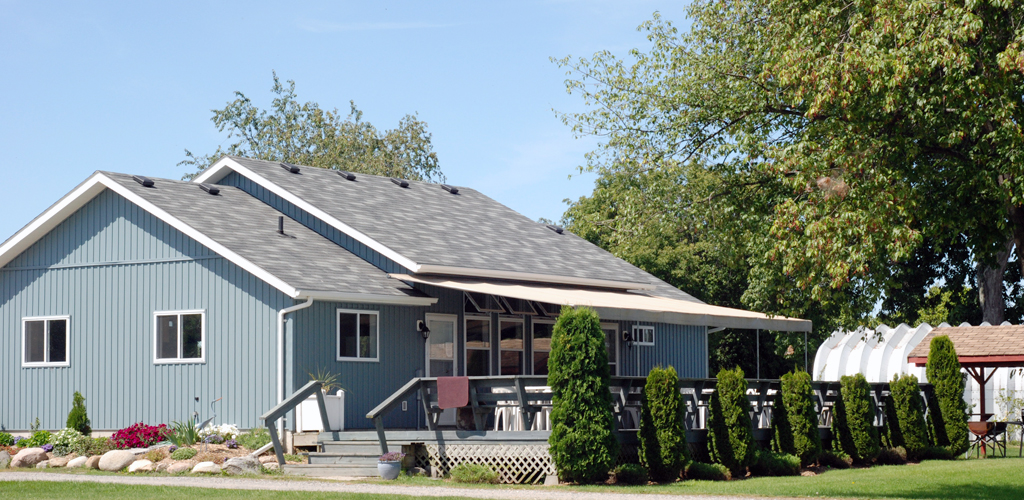 Presently, the club has a capacity of 48 members with boats ranging up to 31ft. The club runs an active racing program. Races are held most Saturdays during the summer months in Presqu'ile Bay and in the main lake to Nicholson and Scotch Bonnet islands. Fun races are held in the bay on Wednesday nights. Cruises are organized during the summer months to various locations around Lake Ontario. Other social activities include barbeques, potluck suppers and corn roasts.
The Presqu'ile Yacht Club is considered one of the most scenic, tranquil and friendliest clubs on Lake Ontario.
---